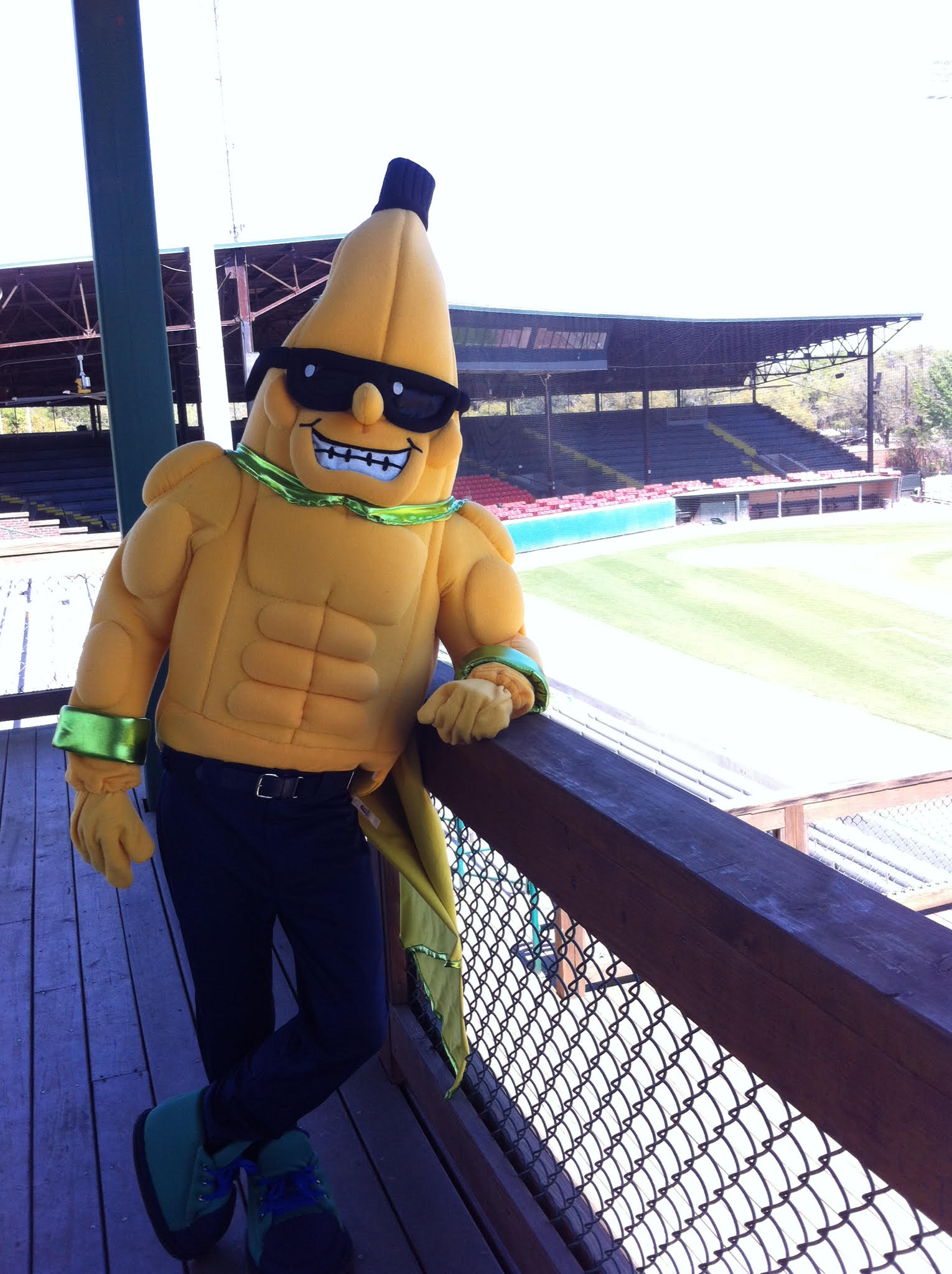 "I'm watching you," the voice came down the phone.
"Where are you?" I asked, pulling into the car park.
"Drive straight on until you see a yellow Smart Car. I'm just past it on the right."
"Did you say yellow Smart Car?"
"I know, don't even…"
"Who in their right mind drives around in a yellow Smart Car?"
"Banana Man."
"Who's Banana Man?"
"I don't know."
"Maybe Big Bird's in town."
"Big Bird couldn't drive a Smart Car with those huge toes. They're the size of fire extinguishers."
"Maybe it's an automatic."
"Again, with feet that size, I'd say: still too dangerous."
"Yet it's perfectly okay for a banana to get behind the wheel?" I queried. "I'm appalled and yet intrigued."
"Ah, well… bananas are good for you."
"I don't know what's real anymore."
"Good because I need you to shut up anyway."
"Why?"
"Because our little yellow friend has a bumper sticker."
"NO!"
"Oh, yes. Would you like to know what it says?"
"More than I need toilet paper."
"It's contains an axiom for all of humanity," I was baited further, "written in glitter."
I slammed on the brakes.
"I'm ready to learn! Give me the knowledge!"
"Kittens are angels with whiskers."
"So are grannies," I argued, as the vehicle in question came into view. "Jesus, they're driving a two-door lemon!"
"Dog-hating weirdos," Laverne muttered, watching me park. "Long time, no see. How are you?"
"Fine," I started walking over.
"Stop right there or I'll activate my Social Distancing Alarm!" she stretched out her arm like a traffic cop.
"Sorry, I'm still getting used to all that," I raised my arms and backed away slowly.
"Luckily, I've been practising social distancing since kindergarten," she scoffed. "Come on, let's get this over with."
We'd arranged to meet at ASDA because our respective households were running low on essentials, plus, we wanted to catch up with each other in person. Crossing the supermarket car park, we noticed that the queue curled out of the entrance and along the entire storefront before disappearing around a corner.
"Good God!" Laverne stopped dead in her tracks. "They're lining up the infected and shooting them!"
"More toilet paper for us then."
"Quite right," she pressed onward. "Every cloud and all that."
As we were making our way past countless, evenly-spaced shoppers the Queue Coordinator spotted me. Jean usually worked the cigarette counter but had been commandeered to keep customers orderly outside. We knew one another through her daughter, Tracy, a neighbour.
"John, what are you doing in the queue?" she asked. "You're an essential worker. You can go straight in. Who's this?"
"I'm the help," Laverne winked.
"Not with that ring, you're not," Jean laughed. "Go on then, if you're together."
"These two are essential workers!" she hollered to a colleague guarding the entrance and, as if pre-rehearsed, the queue burst into spontaneous applause.
"What the-"
"You're the new Harry & Meghan," Jean cackled. "Work that red carpet!"
"I was going to be a nurse," Laverne whispered, before addressing the queue. "Remember, 2m apart! Social distancing means more nurses on the job and fewer ill at home."
"Would you shut the hell up?" I whispered back.
"Not a chance," she smiled and waved to her subjects. "Look at how happy they are. Anyway, it could have been worse: your friend could have said we were the new Donald & Melanoma."
"You mean Melania."
"What's the difference?"
"You'd know if you were a nurse."
"Hey, I've got a husband and three teenaged sons which means I've been on call since 1978," Laverne said, blowing a well-wisher a kiss.
"Five minutes ago you were passing yourself off as my housekeeper."
"And now look at me. John, my mere presence is filling the great void within these peoples' lives. If there's one thing I learned in school it's that nature abhors a vacuum."
True, indeed, just not as much as my housekeeper.